Open Projects
Loacker | RMX The Goodness – Zooppa's got talent ????
"We come down from the mountains, from woods and Alpine flowers, bringing you lots of love, the quality that's ours…"
This post is also available in: Italiano
If you don't recognize the first lines from the classic Loacker jingle, well… you don't know what you are missing, and it's time for you to discover it!
For the ones that doesn't have already started singing, Loacker is the number one wafer brand worldwide coming from Italy. It was founded in 1925 as a family company by Alfons Loacker. Loacker is known for its wafer and chocolate specialties, particularly for its Quadratini, bite size wafer cookies filled with the smoothest cream. You can find their delicious specialties all over the world.
We're thrilled toannounce a new project we've just launched with Loacker for music-themed video content! For this project we want to involve not only filmmakers, but also musicians, composers, jingle makers, and of course chocolate enthusiasts from across the globe.
Zooppa is looking for original ideas to breath new life into the iconic jingle that has been with the brand for over 25 years. We want you to revamp, remix, and recreate the classic jingle, through new texts, harmonizations and rearrangements, all in the video content format.
There are 2 submission types for you to share your idea::
COMPOSITION: Rearrange the jingle using the available score as a base to create a new and unique version of the piece; you can choose to produce only an instrumental piece, take inspiration from the existing lyrics, or reinvent it completely.
KARAOKE: for both professional and shower singers 😉
Use the available music track and show off your singing skills, reinventing the text or taking inspiration from the existing one to tell your personal Loacker Moment. You do not have to be a professional singer to make your version of the Jingle, but it wouldn't hurt.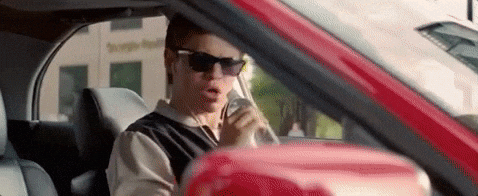 In both cases, you can decide whether to accompany your jingle proposal with a music video or with a video that shows your performance, lasting between 15 and 60 seconds.
The only requirement: keep the claim "Loacker, che bontà!" as it is, since it must be present in the video, and can not be altered.
The total budget available is € 15,000 divided between:
Early Entry Award: € 500
Assigned to one of the submissions uploaded by Thursday, October 4th by 3:00pm CET.
Final Awards: € 14,500
Awarded to the 7 best videos received by the final deadline of Wednesday, November 7th by 3:00 pm CET.
Channel your inner Adele and sing your heart out: we're looking forward to hear your performance and choose our best filmmaking/singing/performing Zoopper!