Hey Zoopper's!
It's Ada and Colin here and we're excited to get to know each of you very, very (very) well.
Allow us to introduce ourselves; we're creatives, just like you. (We were also writers, photographers, producers, baristas, bloggers, social managers, multipotentialites—you name it)
We're gonna be on your Instagram Close Friend's List, in your Myspace (R.I.P) Top 9 Friends, and we (really) hope you'll tag us in memes. We are your go-to's for all things involving Zooppa, you, and the kick*ss community we're super excited to be a part of.
And because 'Shy' is not in our vocabulary here at Zooppa, we've shamelessly interviewed ourselves so you can start getting to know us better:
What is your role at Zooppa?
A: I am the US Community and Partnerships Coordinator! In summary, all things concerning Zooppa's community, our partner network, communications (digital/social/outreach/etc) pass through me. I'm here to answer questions, give pep talks, and spirit-guide you from on-boarding to submitting and beyond.

(P.S. Are you doing something cool? Looking for support from your fellow Zooppers? Did you win an Emmy? Let me know so I can share it with the rest of your Zooppa peers!)
C: Client Operations Coordinator. Imagine me as your pilot, flight attendant, and air traffic controller for everything related to Zooppa Open Projects and the occasional private project. Overall, my job is to make sure you arrive at your creative destination as comfortably and successfully as possible. I'm also secretly the Office Zen Master.

What is your preferred creative medium?
A: Photography or writing. Generally, I gravitate towards documentary/portraiture and almost always have one of my film cameras on me. A lot of my friends are musicians/in bands and I love photographing their shows. In addition, I've published writing in a number of magazines and have been an editor for Brooklyn Poets Society's The Bridge for almost five years!
C: Cameras, (film and digital) are my main creative mediums. I spend a lot of time capturing photos and recently have started doing a bit of cinematography work. It's almost starting to feel like my super power: Chronokinesis. Eventually, I want to add a saxophone to my creative toolbox.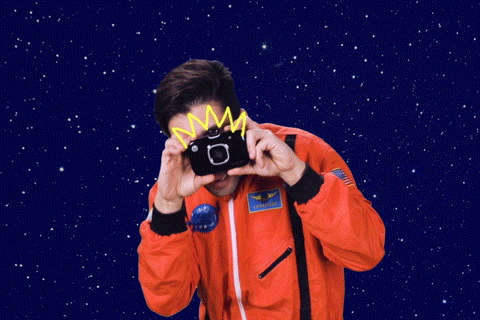 What's inspiring you right now?
C: Traveling and the new books on my list. I've been doing more intentional traveling this year; so far I've been to Mexico, Guyana, Texas, with a mix of spontaneous hiking/camping trips. Getting on the road has allowed to detox and Marie Kondo my headspace. Furthermore, my work commute has gotten a bit longer since starting at Zooppa, but the silver lining is that I have more time to read on the train. I'm currently gleefully digesting Americanah by Chimamanda Ngozi Adichie, but I'm always open to new suggestions!
A: It is and has always been the artists, musicians, writers, and creatives that I surround myself with. All things considered, working at Zooppa means my own creative network is exponentially expanding and that's honestly one of the most rewarding parts of this job.

Personality type?
A: ENFP—I'm a "Campaigner", like the weird love child of Quentin Tarantino, Spiderman, and Carrie Bradshaw.
C: INTP. I share this personality type with Albert Einstein, Bill Gates, & Neo from The Matrix, cough cough my favorite movie of ALL TIME!
(What's yours? Let us know by sharing it with us in the comments; it only takes a few minutes!)