Latest Work
Miscellaneous
News
Fresh Looks & Fresh Features: Zooppa's New Creative Platform
Zooppa's community platform has been enriched with new features and a complete redesign.
This post is also available in: Italiano
Does this happen to you too? You've been waiting so long for a certain moment and couldn't say a word about it to anyone then when it finally comes, you literally can't hold back your enthusiasm?! We're so excited to share with you, our new creative platform!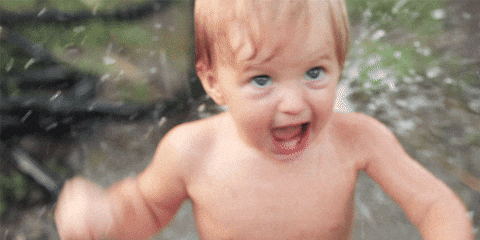 Today marks the launch of Zooppa's 2019 Community platform! We're sporting a new look and a bunch of new features.
Zooppa's Community Platform is the pretty, fresh result of the hard work of our team of skilled developers. Our never before seen application was rewritten from scratch with modern technologies. Everything is shiny and new under the hood!
Our new main features and improvements will will have you wondering how you were ever able to do without.
Improved Performance: Pages load faster. We're feeling more responsive. And we look good on mobile too. 😉
Simplification: Our interface has become more intuitive. We've canned unnecessary embellishments and superfluous elements in favor of UX friendliness and functionality.
We made room for sparkly, new features that will make navigating the platform easier (and left a little wiggle room for you!) We've also implemented the Profiler, making it easier to share more about yourself and your work with our social network of creatives.
The new, streamlined upload process will allow you to upload bigger files faster and review all steps—keeping everything under your control.
With that said, let's take a little tour of the new platform so when you're inside, you'll already know what to do.
Let's take a look!
Sign in. When you get to the new creative platform, you'll be presented with this screen (below). Your original Zooppa credentials will still work with the new platform, so you can log right in. If you signed up through Facebook, you'll also still be able to log in by clicking the Facebook button.
---
Dashboard. Once you're in, you'll see an overview of the latest projects. You can also Discover All Projects or Customize Your Profile. You can also easily subscribe to our Newsletter to stay updated on announcements, projects, and more fun stuff. (We're working on adding new customized features for each user so you're gonna wanna stay in the loop!)
---
Projects. You'll also find the Projects page in the navigation bar at the top. That link will take you to the full project page with all the available open projects!
---
Project Page. If a project piques your interest, you can dive deeper on the Project Page, where you'll also find any relevant information. Read the Brief, review the Requirements, and check in on how much time you have left to submit in the Timeline. You can also leave notes of encouragement or questions for Zooppa Moderators on the Discussion Board. Lastly, don't forget to download necessary Materials from the link on the right.
---
Submission. Are you finally ready to submit the proposal you've been slaving over? Just hit the Submit button and you'll be brought to our new Wizard that will guide you through each step of the submission process. Missed something? No problem, you can always navigate backwards in case you forgot to dot your i's or cross your t's. When you're done, your submission will immediately be saved by our system!
---
Now that you've submitted your proposal, you can go ahead and check out what other Zooppa community members did with their projects. Go ahead and leave a comment on your favorite ones in Submissions! (And remember to be nice!)
---
User Profile. You can get to your personal Profile from the Dashboard. (We're currently connecting it to our Profiler.) There you can see all your information, projects you've participated in, and other personal activity on Zooppa.
You can also visit other users profiles by clicking on their username in the Discussion Forum. Time to make some new friends!
---
That's all for now! We're really excited about our new creative platform. Everything we're doing here at Zooppa is geared towards creating the best experience for our inspiring community of creatives. We're constantly evolving and these are just the first steps towards continued improvements!
Suggestions for the platform or looking for clarification? Write us in the comments or shoot an email to support@zooppa.com
Until next time!
Zooppa Team