This post is also available in: Italiano
Are you ready for a new challenge? This time, it's all about Character Design!
We've launched a new "flash" project that'll give you the chance to flex your creative muscles! We need you to create a set of characters that will give life to the image of a new brand of collectible items.
We're looking for your ideas in developing memorable "characters" that can be transformed into a physical product. Your characters will represent a new brand of collectibles and support the development of the brand's digital presence and communication.
Are you ready to create?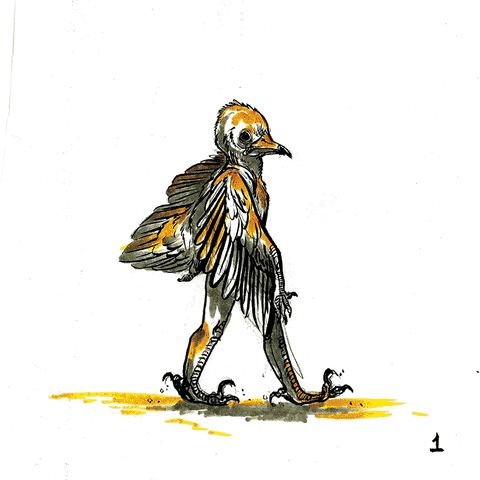 What Are We Looking for?
We're asking you to invent and design three fictional characters (one main and two supporting characters), with stylistic similarities but with distinctive personalities.
They might have features of cute animals or inanimate objects… But don't limit yourself! The most important thing is that they are original and the fruit of your creativity.
Each character must be presented by: a digital drawing, a short written presentation with the character's name and three distinctive characteristics (a sort of "identity card"). We also need a brief description or mood board of the universe that these characters exist in. We want to see this world's storytelling potential.
In terms of style and traits, the physical characteristics of the characters must be as simple as possible. They will need to be adaptable in production of digital assets and the potential for physical assets.
How is the Project Structured?
The "contest" phase is only a first step; if selected, you will become Zooppa's partner in a second, wider branding project.
Winners have the opportunity to work with Zooppa's creative team in the first digital launch phase and the promotion strategy for in-store collectible products.
We will choose the top 3 submissions and compensate the winners for the work completed as well as offer the opportunity to continue working with us on further developing their ideas.
Creators will be contacted by the Zooppa team with updates on the project and the subsequent development phases, in which they may be opt to be involved.
---
If you've made it this far, we'll leave you with a couple more technical specifications. These will be useful for understanding what concrete materials we need to be uploaded with your submission in order to participate:
A graphic profile for each character that includes a drawing (made digitally) and an ID card with characteristic descriptions
A written description or visual mood board that illustrates the universe the characters exist in and the storytelling potential of this world.
You can use whichever technique you prefer when creating your character; digitally drawing freehand on available illustration software or creating vector characters.

In order to protect your ideas, we ask you that you put a personal watermark on the project (preferably in white at 50% transparency). Once winning proposals have been selected, we will contact the creators to request the original project file.
Curious? Looking for more info and specifics about the project and how to participate?
If you are already a part of our community, you can access the brief directly on the community platform. If you're not registered yet, create your own profile * on Zooppa (it's completely free), and join our global creative community today!
*You will be directed to the log-in page where you can create an account. After signing up, you'll be able to see all of our available projects!
Questions? Need help? Contact us at support@zooppa.com!