Zooppers, we're coming to you with the our cutest mission yet—dogs. That's right, dogs! We've teamed up with BISSELL to show off the BarkBath, a portable pet washing system that cleans your pup on-the-go. Designed to be hassle-free, the BarkBath uses 48 ounces of water and dry shampoo to keep your dogs looking dapper. Interested in submitting? Read on!
The Mission
BISSELL is looking for 30-45 second videos of your dogs getting dirty—running through the mud, jump
ing in the pool—and coming out clean by the end of the video. Show us the real-life struggles of washing your dog and how the BarkBath makes cleaning your pup a breeze! All of us here at Zooppa HQ are super excited to see your dog videos on this project. Labs, Chihuahuas, Rottweilers, Spaniels—we love them all! Our BarkBath project has a grand total of $22,000 in awards, and our first place filmmaker  will win $7,000.

 The deadline for entry on this project September 20 at 2 PM EST.
For more details on your mission, take a look at the project page here!
About the BISSELL BarkBath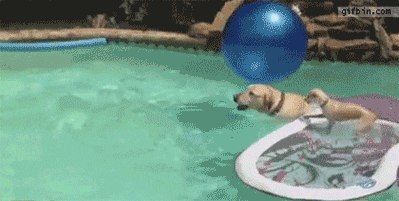 What's the BarkBath, you may ask? Think of it as a brush, a vacuum, and a shower all mixed into one.  The BarkBath takes the mess out of doggy bath time with nozzles that get beneath the fur and down to the skin. Dry shampoo and soft suction whisks the dirt off your dog and away into a separate dirty water tank, saving you time and hassle. What's more, the BarkBath uses less than 48 ounces of water to clean pets up to 80 pounds versus traditional baths that use up to 19 gallons of water.